Negrelli viaduct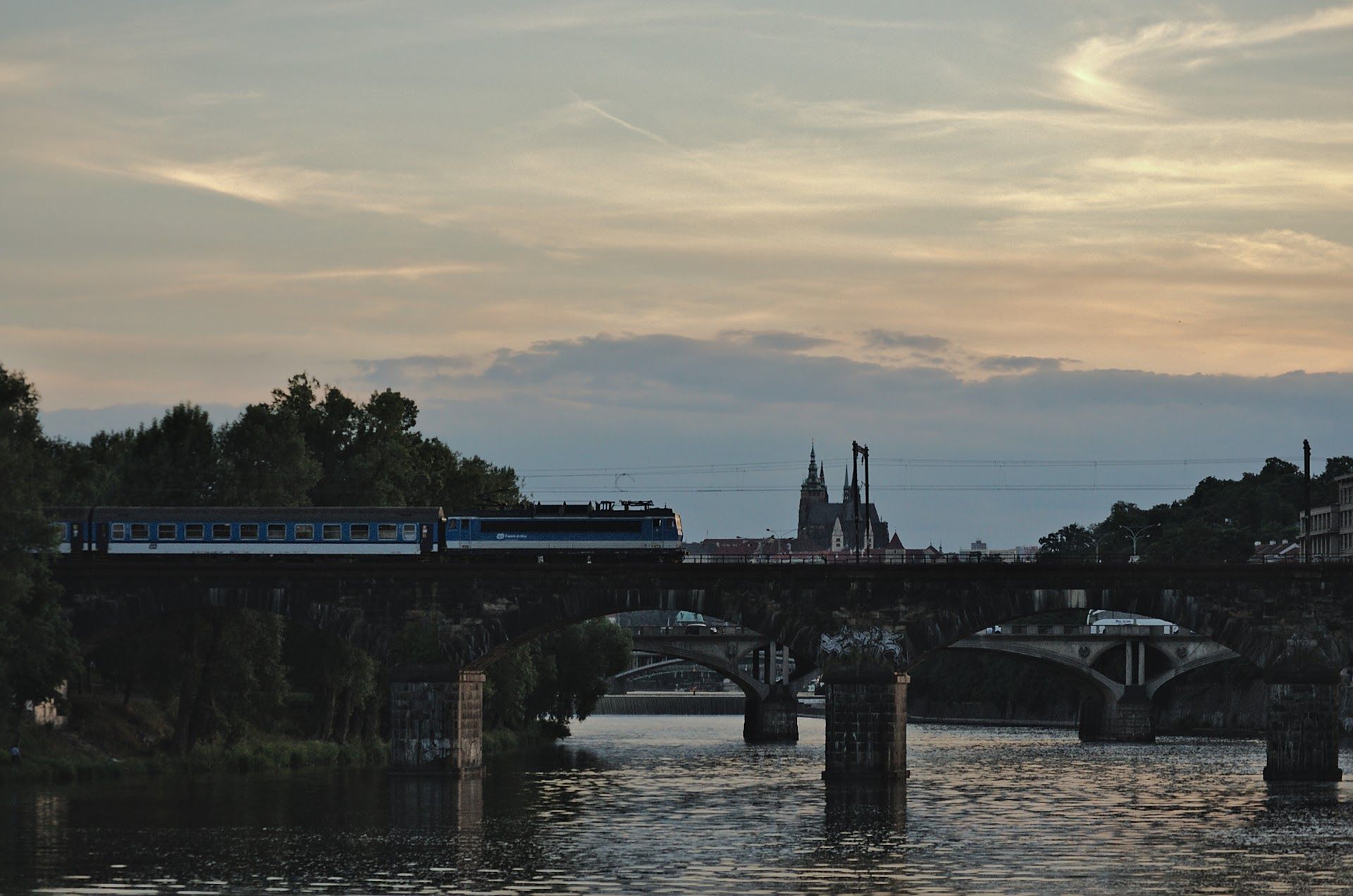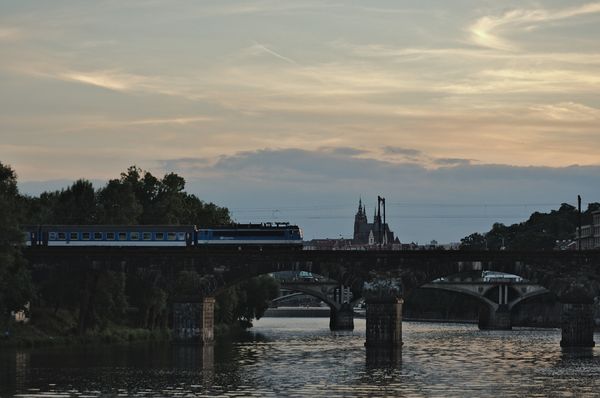 Just before the dawn of July the 4th, a regular passenger train crossed Vltava on the Negrelli viaduct and it will be the last one for almost two next years. The viaduct is going to undergo a relatively large reconstruction and repair. Sadly, the arches demolished during the late communism aren't coming back, but the state of the bridge indeed demands some work.
I had some time, so let's have a look at few pictures and let's see how is this going to affect the traffic.
Of course, as quite expected, there was someone else and made much better pictures and videos, so, probably just skip this entirely and simply look at this: Negrelliho viadukt: poslední den provozu před výlukou 3.7.2017 | Negrelli´s Viaduct Prague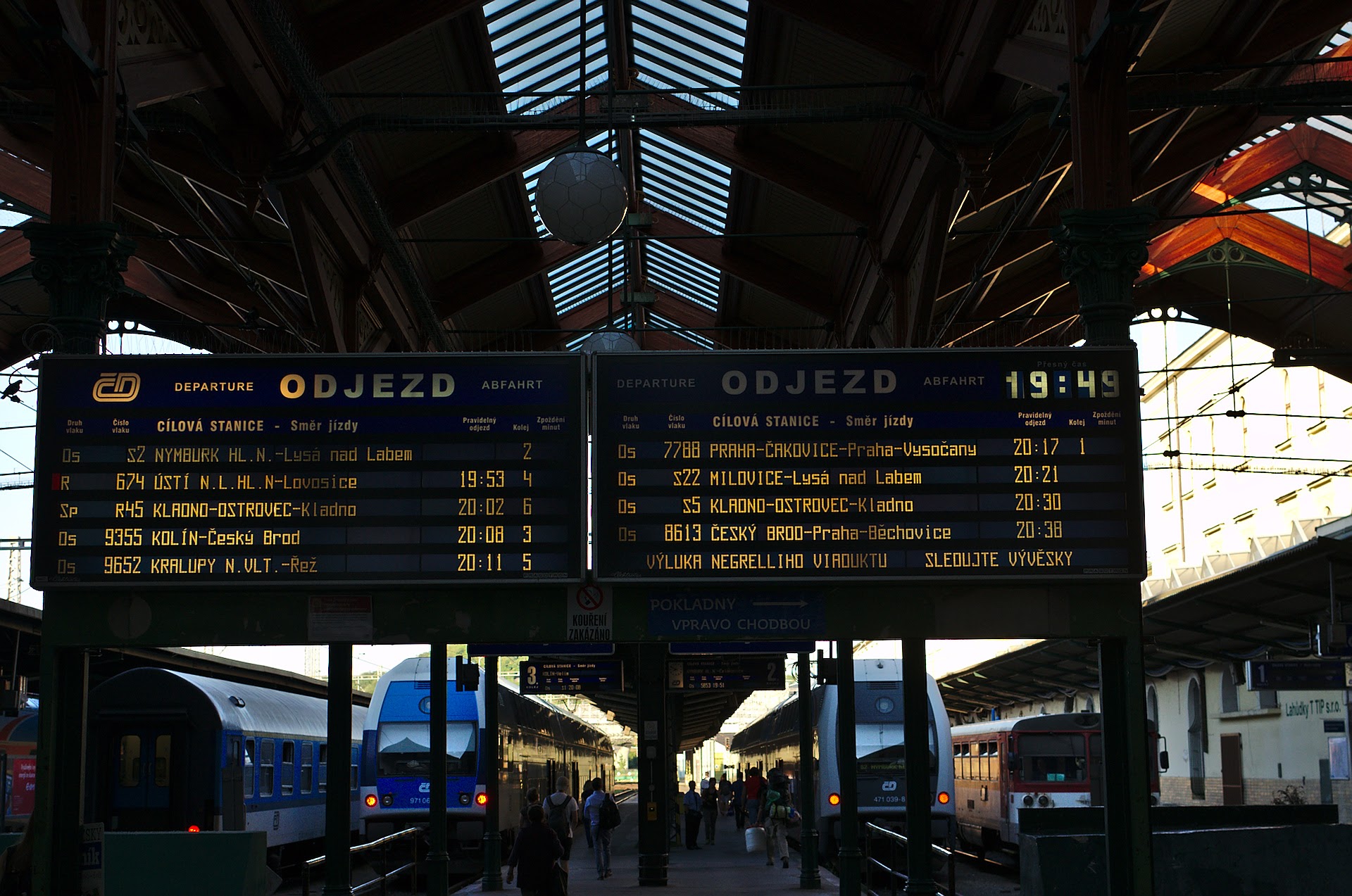 So, the bridge is regularly used for regional trains to Kladno and Rakovník and for S4 trains to Kralupy and beyond, as well as the R4 line to Děčín. The first two have no reasonable alternate route, so they are going to be terminated mainly at Praha-Dejvice instead and the passengers will have to use a tram or the metro. Some of those trains will be terminated at a temporary stop Praha-Bubny Vltavská. It is basically just one track extended from the Bubny station, located just over the C metro line station Vltavská. It is not particularly grandiose.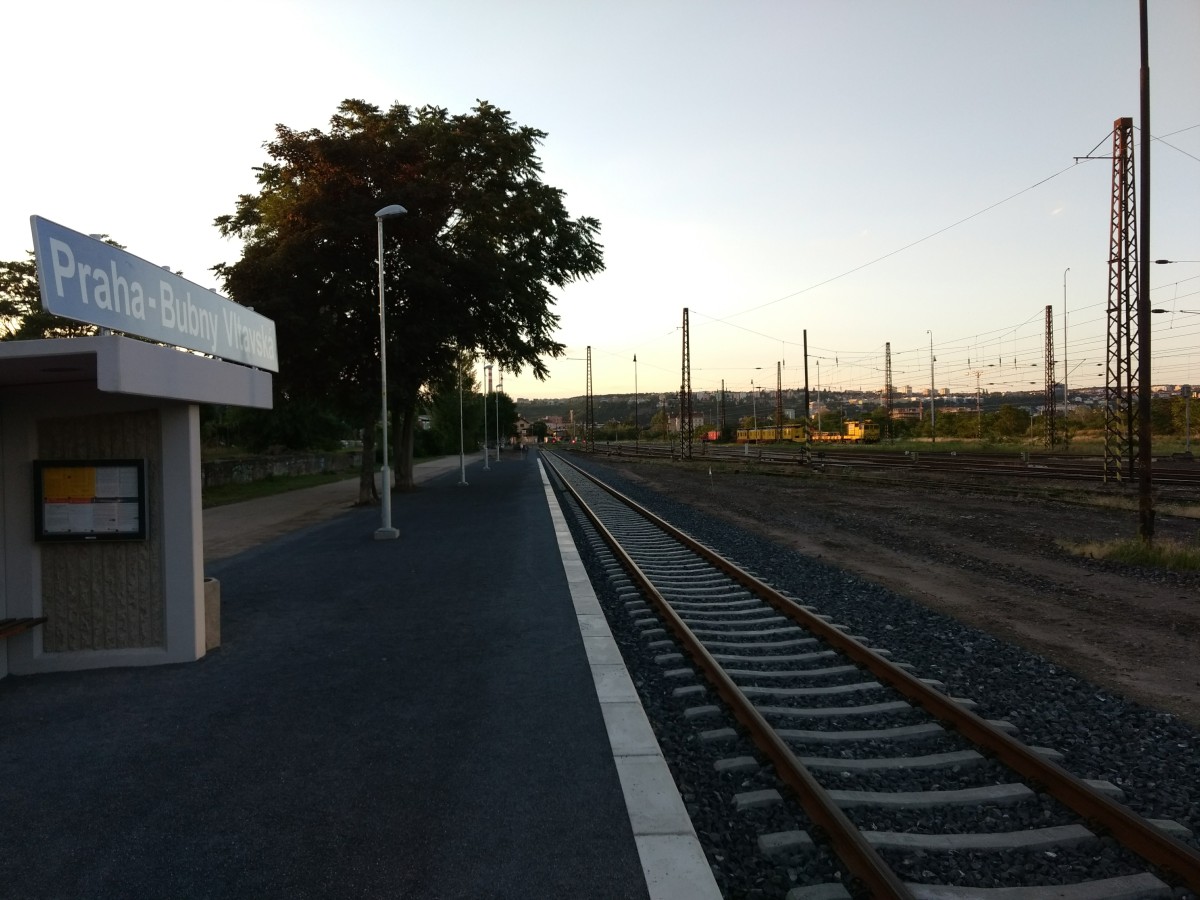 It needs not to be. But some details were handled very poorly regardless. One'd expect something better could've been done in the years preceding the reconstruction. Everyone knew it'd happen.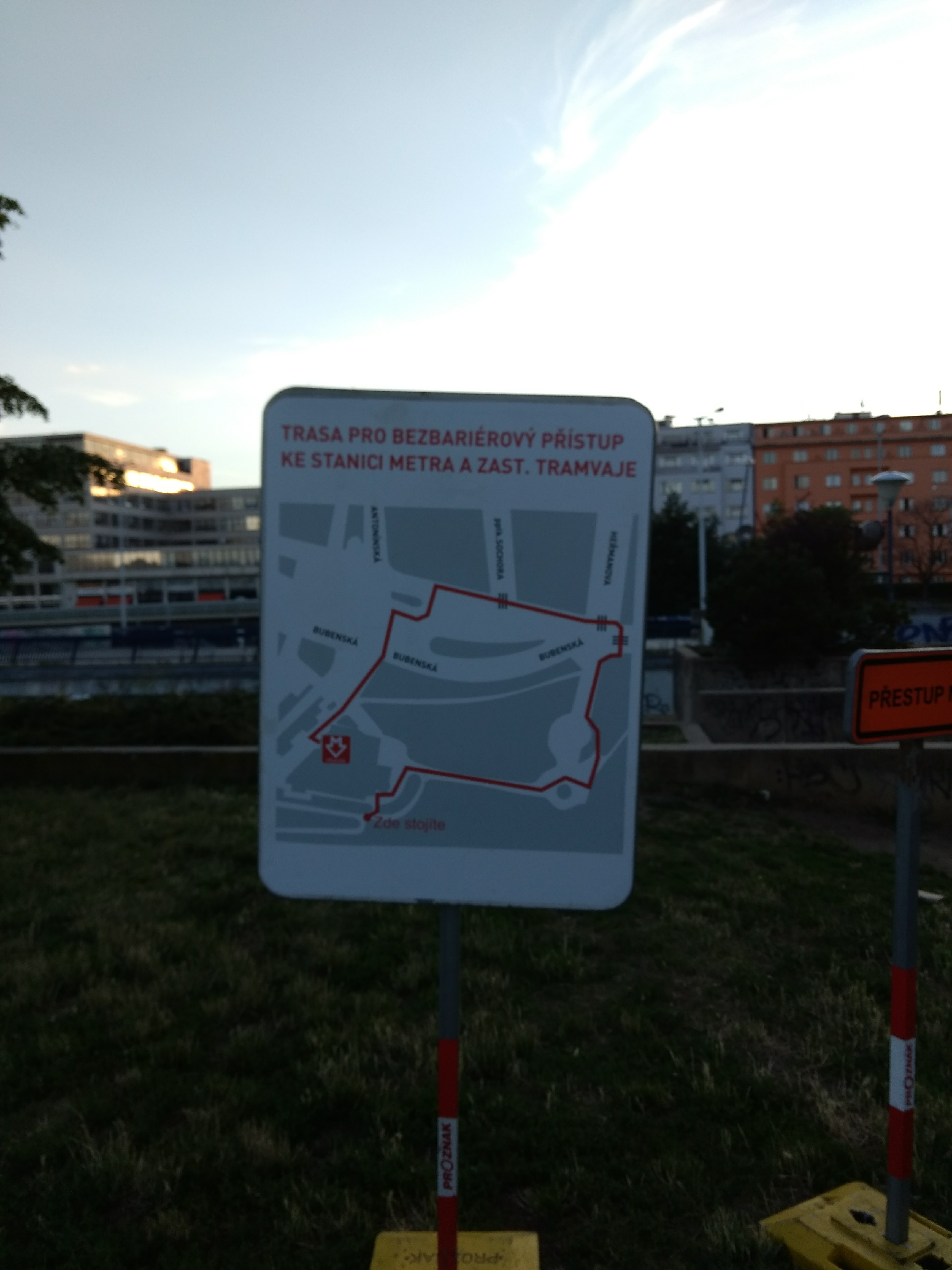 Still, this is for the selected trains from and to Kladno. The other two lines can be and indeed are simply rerouted through Praha-Holešovice and Balabenka junction. It's a somewhat longer route, but in theory, slightly faster, the timetable gives 10 minutes from Masarykovo nádraží to Holešovice. Holešovice zastávka is of course skipped, replaced by Holešovice train station.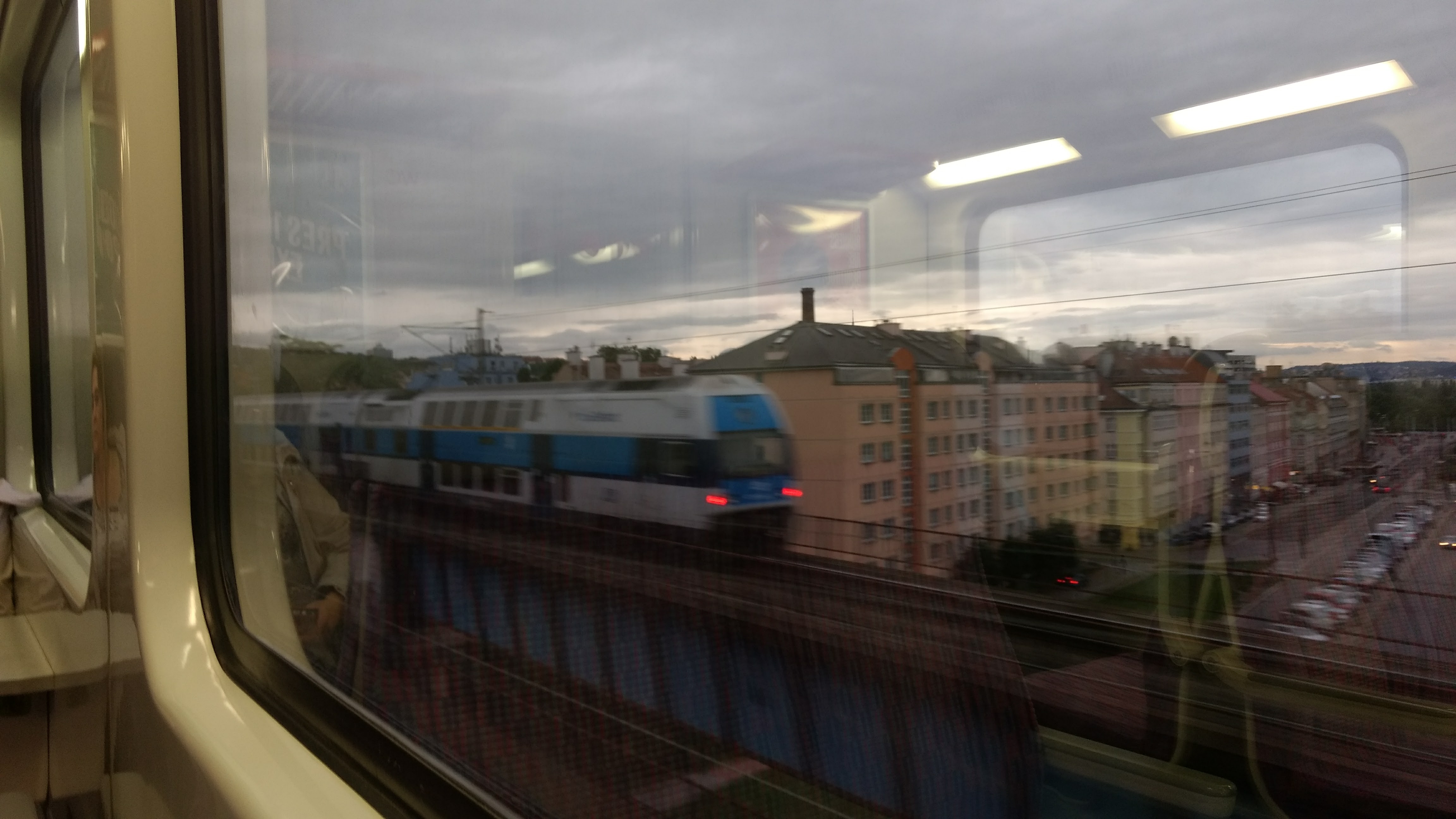 I tried the diverted route and, well, turns out there are quite a few train paths crossing at level, so my train had to wait at two different places for quite long. This was of course one of the criticism of the New connection line, that it doesn't provide routes for the trains from Masarykovo nádraží to Holešovice that would not cross other routes. It is certainly a problem now, but then, would it justify extra flyover or even two?
And here we are. Masarykovo nádraží looks somewhat emptier now, as it is missing all the trains from Kladno. It is probably also somewhat quieter, as only the electric trains remain there. Only, with an exception, as always.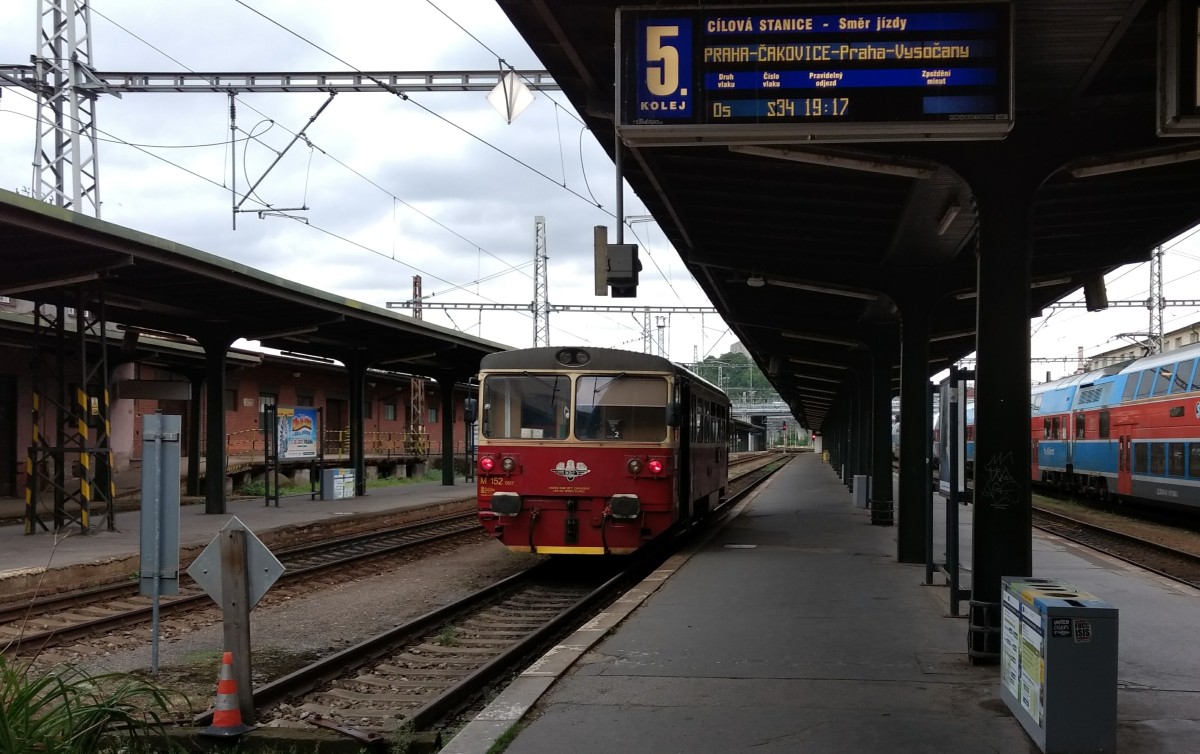 Of course. The infamous S34.